IoT, embedded systems and remote sensing
by Tullio Facchinetti
---
L'Internet of Things e i sistemi embedded sono due argomenti fortemente legati tra loro. Il primo identifica le soluzioni che permettono di utilizzare dispositivi intelligenti e inteconnessi per applicationi tipicamente legate al monitoraggio di impianti e sistemi i genere. Il secondo si riferisce a tutte le tecnologie elettroniche ed informatiche per la realizzazione dei dispositivi stessi, oltre che a tutte quelle applicazioni nelle quali piccole schede elettroniche, opportunamente programmate ed equipaggiate di sensori e interfacce, permettono di installare il dispositivo direttamente all'interno dell'ambiente nel quale deve operare. Entrambe le tecnologie hanno visto un enorme sviluppo negli ultimi anni, grazie alla disponibilità di soluzioni a costo sempre più basso e accessibile, e alla facilità di progammazione ed utilizzo.
L'efficienza energetica presso il Laboratorio di Robotica
Il Laboratorio di Robotica ha una lunga esperienza nella progettazione e nella programmazione di sistemi embedded per le più svariate applicazioni.
Alcuni esempi di progetti svolti nel corso degli anni includono lo sviluppo del protocollo di comunicazione per la configurazione automatica e l'utilizzo di piastrelle luminose intelligenti, oltre a varie altre applicazioni basate sull'utilizzo originale di LED. La programmazione di schede embedded è stata sfruttata anche per applicazioni di tracciamento indoor, e per la trasmissione di segnali audio su protocolli a basso consumo come lo ZigBee. Inoltre, negli anni, sono stati sviluppati vari tipi di sensori intelligenti.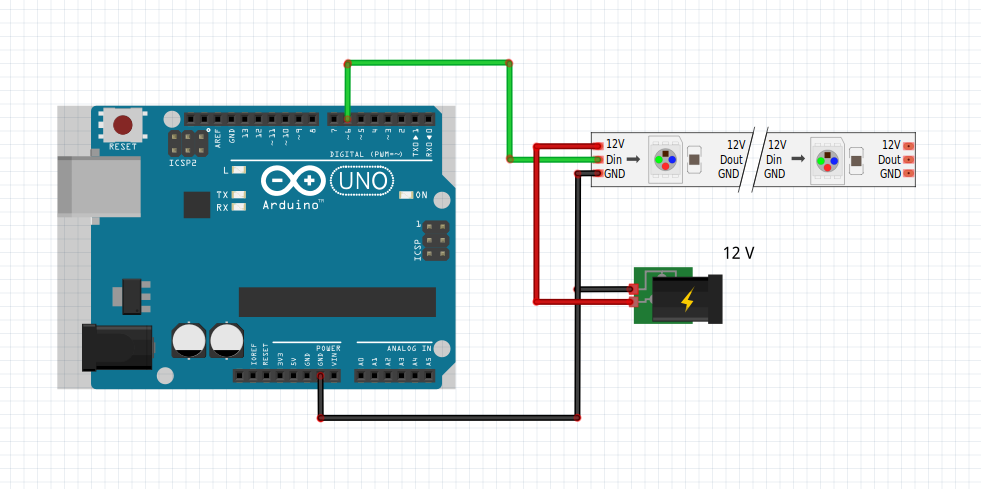 Tesi e attività di ricerca
Alcuni esempi di lavori effettuati nel campo dei sistemi embedded e dell'Internet of Things includono le seguenti tesi di laurea:
Design and evaluation of a luminous tile
Distributed architecture for a smart LEDs system based on MQTT
Flexible vocal recognition for the management of domotic appliances
Design and implementation of a Bluetooth based indoor localization system for the sport domain
A remote monitoring system for atmospheric parameters
Embedded system for monitoring power loads consumption
Wireless communication using the IEEE 802.15.4 and ZigBee standard: experimental evaluation on a real-time embedded architecture
Real-time embedded computing for the wireless broadcasting of audio signals
Pubblicazioni
Per quanto riguarda invece le pubblicazioni scientifiche, alcuni dei contributi più recenti sono i seguenti:
Tullio Facchinetti, Andrea Bonandin, Guido Benetti, and Daniele De Martini, "Distributed architecture for a smart LEDs display system based on MQTT", in 25th IEEE International Conference on Emerging Technologies and Factory Automation (ETFA), pp. 1243-1246, 2020.
Tullio Facchinetti, Guido Benetti, Alessandro Tramonte, Luca Carraro, Mauro Benedetti, Enrico Maria Randone, Marcello Simonetta, Giorgio Capelli, and Guido Giuliani, "Luminous tiles: a new smart device for buildings and architectures", in 19th Euromicro Conference on Digital Systems Design (DSD), Limassol, Cyprus, pp. 348–355, August, 2016.
Tullio Facchinetti, Marco Ghibaudi, Emanuele Goldoni, and Alberto Savioli, "Real-time voice streaming over IEEE 802.15.4", in Proceedings of the IEEE Symposium on Computers and Communication (ISCC), Riccione, Italy, pp. 985-990, June, 22-25, 2010.
Pedro Silva, Luis Almeida, Daniele Caprini, Tullio Facchinetti, Francesco Benzi, and Thomas Nolte, "Experiments on timing aspects of DC-Powerline communications", in Proceedings of the Work-In-Progress (WIP) session of the 14th IEEE International Conference on Emerging Techonologies and Factory Automation (ETFA), Palma De Mallorca, Spain, September, 2009.
Altre risorse
Scopri le altre attività del Laboratorio di Robotica dalla pagina personale del Prof. Facchinetti (consigliata), oppure accedendo alla homepage del laboratorio (attualmente un po' meno aggiornata).