In order to successfully work with the Linux sed editor and the awk command in your shell scripts, you have to understand regular expressions or in short regex. Since there are many engines for regex, we will use the shell regex and see the bash power in working with regex.
First, we need to understand what regex is, then we will see how to use it.
Table of contents include:
What is regex, Types of regex, Define BRE Patterns, Special Characters, Anchor Characters, The dot Character, Character Classes, Negating Character Classes, Using Ranges, Special Character Classes, The Asterisk, Extended Regular Expressions, The question mark, The Plus Sign, Curly Braces, Pipe Symbol, Grouping Expressions, Practical examples, Counting Directory Files, Validating E-mail Address.
The author tried to edit data in spreadsheet programs.
This post illustrate ho to use Vim to edit tabular data, although there are a few things that will make it more pleasant. It is assumed that editing files are in tab-separated value format (TSV).
"But what about CSV files?" Just. Don't.
Do: convert your CSV to TSV and back for editing.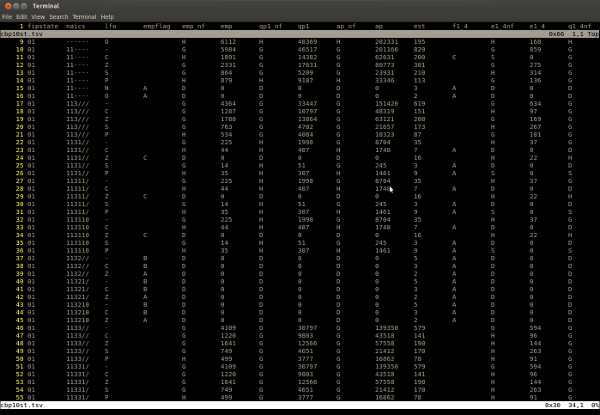 Toolkit for Text Generation and Beyond. Contribute to asyml/texar development by creating an account on GitHub.
TextBlob is a Python (2 and 3) library for processing textual data. It provides a simple API for diving into common natural language processing (NLP) tasks such as part-of-speech tagging, noun phrase extraction, sentiment analysis, classification, translation, and more.
Features
Noun phrase extraction
Part-of-speech tagging
Sentiment analysis
Classification (Naive Bayes, Decision Tree)
Language translation and detection powered by Google Translate
Tokenization (splitting text into words and sentences)
Word and phrase frequencies
Parsing
n-grams
Word inflection (pluralization and singularization) and lemmatization
Spelling correction
Add new models or languages through extensions
WordNet integration
Cat-like program with glitch animation.

glitchcat is a cat-like program with glitch animation.