An interactive cheatsheet tool for the command-line.
A comprehensive system information script; provides information about CPU, graphics, audio and network devices, drives and partitions, sensors; implemented as a Bash script.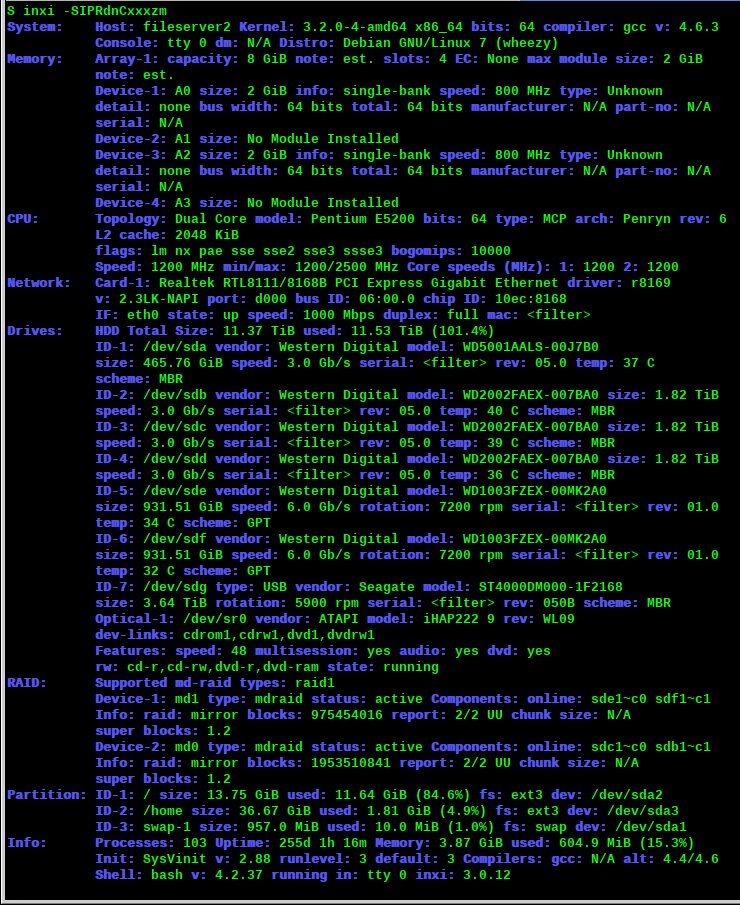 Minimalistic todo manager that uses a simple plain text file to keep track of items; implemented as a shell script.
Neofetch is a CLI system information tool written in BASH. Neofetch displays information about your system next to an image, your OS logo, or any ASCII file of your choice.
Password management should be simple and follow Unix philosophy. With pass, each password lives inside of a gpg encrypted file whose filename is the title of the website or resource that requires the password. These encrypted files may be organized into meaningful folder hierarchies, copied from computer to computer, and, in general, manipulated using standard command line file management utilities.
Tomb is an 100% free and open source system for file encryption on GNU/Linux. It simply makes gpg dm-crypt and cryptsetup usable in a variety of situations.
Written in bash.
A simple shell utility for encrypting and decrypting files.